Edinburgh College's hairdressers are swapping salons for the streets this winter for a charity project to provide haircuts to homeless people.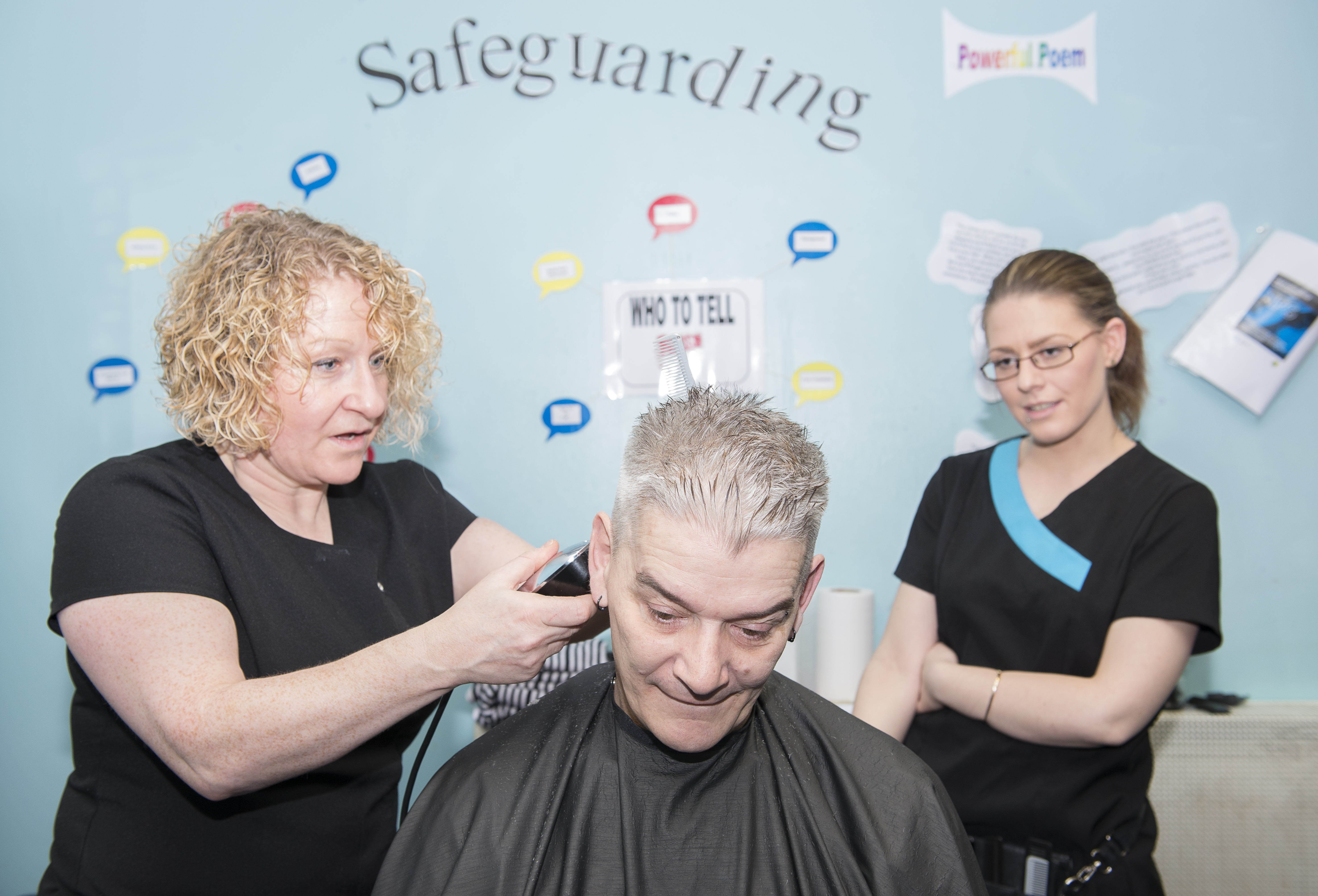 Seven hair and beauty students took their scissors to the Salvation Army at The Pleasance and Cross Reach's Cunningham House hostel this week, cutting and styling the hair of around 30 clients who use the charities' services. They will be visiting the centres again over the winter to offer more haircuts.
Rosemary Martin, hair and beauty lecturer at the college, has run the Haircuts for the Homeless project for four years, and each year has a new set of students to take along.
Rosemary said: "It's not compulsory but my students are always up for it. The whole experience is really beneficial and a privilege, as they get the chance to practise the skills they've learnt in college on real people. The homeless centres are always pleased to see us.
"This project has encouraged discussions about issues such as family displacement, poverty, the consequences of wars, famine, and political refugees – as well as the social, economic and environmental effect homelessness has on communities."
Lee-Anne Shepherd, one of the students involved, said: "It's not all about money and presents at Christmas. It's about helping the less fortunate and doing what you can to make someone smile. It has taught us, hairdressers, some real life lessons and we look forward to making this a regular visit."
The project is just one of a number of ongoing initiatives for the Hair and Beauty department that takes students out of the classroom and into the hearts of the surrounding communities to offer their services.
Frances Bain, curriculum manager for the department added: "The outreach work that we do has a real impact on our students. It's invaluable because it gives them a realistic view of the industry – it's not just glamour and we can't all afford hair like Joey Essex."